USS RICH DD/DDE 820 ASSOCIATION
10th ANNUAL SHIPS REUNION
APRIL 9-10-11-12-13, 2003
Rehoboth Beach, Delaware
---
Sunday - 13 APR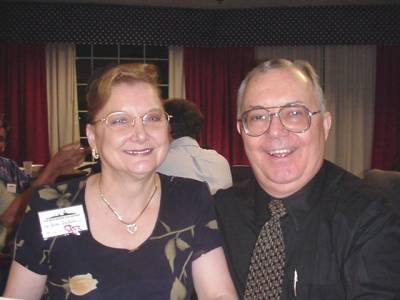 Iris and Marshall DuBois
"We had a great time!"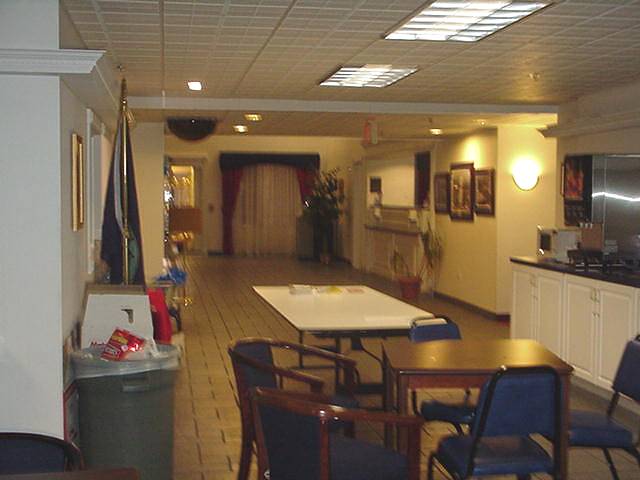 The sad Sunday morning that happens once a year.


It seems like Iris and I are usually one of the early arrivals and always one of the last to leave. It's mostly by design rather than accident. For me, I look forward all year long to the annual RICH reunion. I just can't wait to get there. Likewise, I'm not in a hurry to leave either. I'm one of those people who really enjoys being around friends... particularly Navy friends. Not only those who were aboard at the same time as I was, but the new friends I've made at the reunions who served at other times. These RICH guys and their families, in my humble opinion, are people on which God has shed his special Grace. They work hard, play hard and like me, have a high sense of pride of their ship and their Navy. It shows. I cast a glance around the room and there's not one that I'm not proud to call Shipmate.
We tell the same sea stories year after year. I'm sure we do that because we enjoy hearing them and re-living them in our hearts and minds. It's the glue that bonds us together. Interesting too, that the stories and experiences are timeless and could have occurred at any time during the life of our ship. As children we were always interested in the words "Once upon a time..." As sailors we're interested in the words "Once when we were in the port of... ".

The sad Sunday morning is when the reunion is over and everyone must go home.

"Until we meet again, here's wishing you
calm seas and the wind at your back"