USS RICH DD/DDE 820 ASSOCIATION
10th ANNUAL SHIPS REUNION
APRIL 9-10-11-12-13, 2003
Rehoboth Beach, Delaware
---
Wednesday - 09 APR

This is the lobby of the Inn. Considering the times we live in and the group we represent, we couldn't have found a more appropriate venue than the Heritage Inn. High above the lobby floor wave the 50 state flags of this nation and each room is identified by both number and state. Iris and I feel especially privileged to be staying in the Virginia Room as RICH was home ported in Norfolk (NORVA) for most of her service career.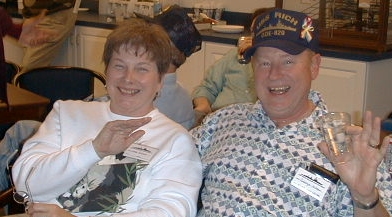 This one's for you, Linda Jean!
(Linda & George (Buck) Kilmer)



Wednesday is a travel day with most of it spent getting re-acquainted
with old shipmates and friends.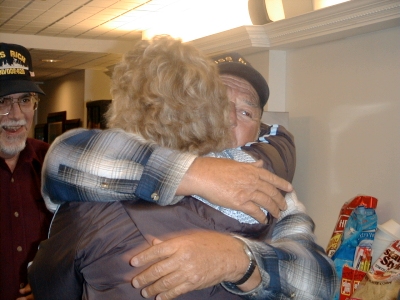 See?