USS RICH DD/DDE 820 ASSOCIATION
10th ANNUAL SHIPS REUNION
APRIL 9-10-11-12-13, 2003
Rehoboth Beach, Delaware
---
Thursday - 11 APR
Ordinarily you'd find photos of reunion activities but the weather wasn't cooperating much. Many of us recall such foul weather days at sea where there was little to do except stay inside and find "busy work" or hang out on the Mess Deck. While the outside temperature in Rehoboth Beach didn't quite reach 40 degrees, the temp in the Hospitality Room certainly was heartwarming. It gave us all an extra opportunity to visit with shipmates, spouses and guests.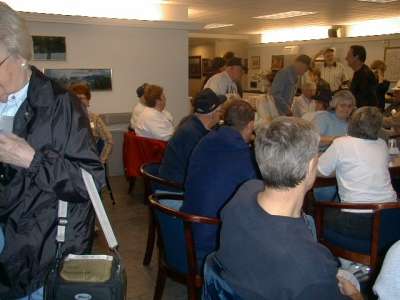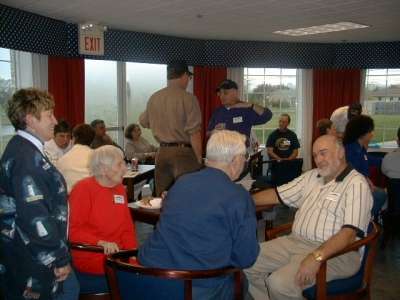 Host Shipmate Harry Marker chats with shipmate while his wife (left) looks on.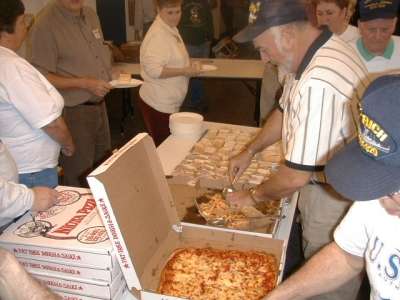 Suppertime! Traditionally modern fare... Pizza, Subs, Chicken Wings and delicious baked beans (which had been 'neutralized' for the safety and welfare of the crew)



"Gunny" shows affection for Mom as Dad looks on.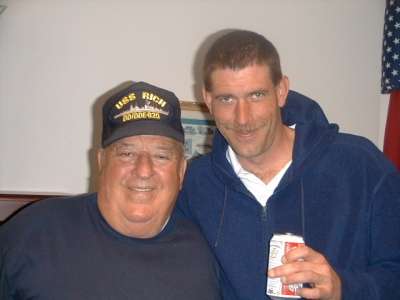 The Senior Chief mentors to younger Chief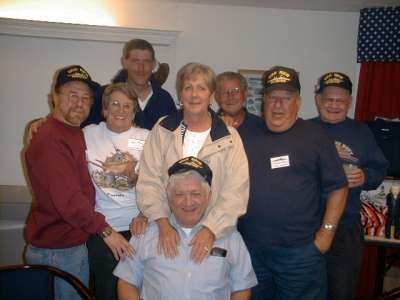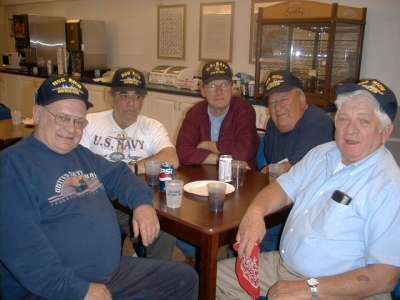 This year's 'Hat Club'



Must be time to turn in

By the time this photo was taken the outside temp had dropped to the low 30's and the wind had increased to 25-30 mph. Certainly wasn't a night to have the Lookout watch!